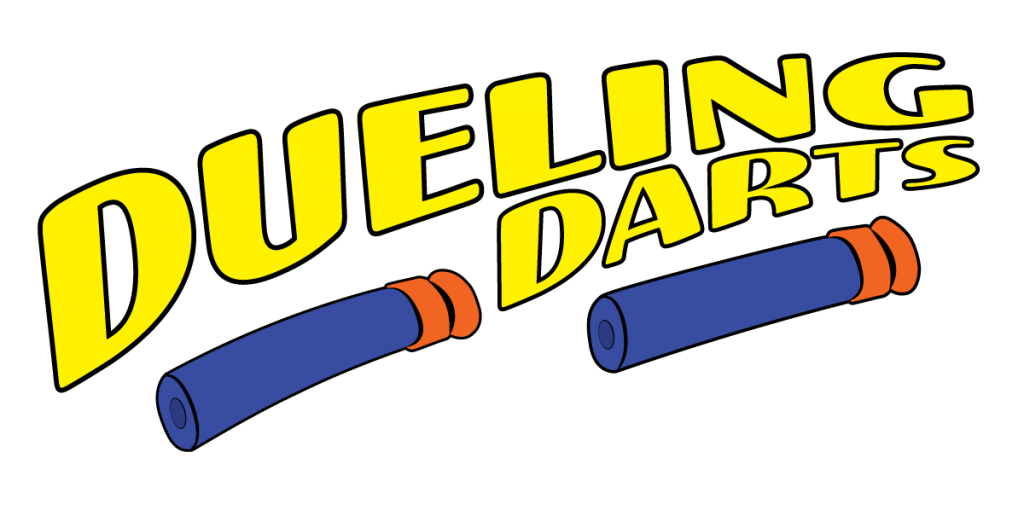 What are your hours?
We are open for parties 24 hours a day, 7 days a week.
Some holiday restrictions may apply.
What are the Parking Arrangements?
Plenty of FREE Parking.
Well lighted safe neighborhood.
Can I have a Birthday Party or other large event at Dueling Darts?
Yes, please call (586) 267-1150 for group pricing,  date, and time availability.
Can I bring food and beverages?
Yes! You can even decorate the party room if you like but, please leave the Silly String & Confetti at home.
How long is a session at Dueling Darts?

Playtime/party room time is 90 minutes or 2 hours in total. You may reserve and purchased additional time if you desire when booking your party.
How old must you be to play?
We ask that all participants be at least 7 years old to play. Our arena is amazing! It not only appeals to the younger crowds, but teens, adults, and even grandparents have a blast too.
What do I wear?
Due to the nature of Dueling Darts, players tend to be very active. We strongly encourage closed shoes such as tennis or gym shoes. We recommend well-fitting, comfortable active wear.